---
AN APPEAL FOR SUPPORT
We seek your support to meet the expenses relating to the formatting of articles and books, maintaining and running the journal through hosting, correrspondences, etc.Please write to the Editor in his e-mail address msthirumalai2@gmail.com to find out how you can support this journal.
Also please use the AMAZON link to buy your books. Even the smallest contribution will go a long way in supporting this journal. Thank you. Thirumalai, Editor.
---

---
---
BOOKS FOR YOU TO READ AND DOWNLOAD FREE!
---
REFERENCE MATERIAL
BACK ISSUES
---
E-mail your articles and book-length reports in Microsoft Word to msthirumalai2@gmail.com.
Contributors from South Asia may send their articles to
B. Mallikarjun,
Central Institute of Indian Languages,
Manasagangotri,
Mysore 570006, India or e-mail to mallikarjun@ciil.stpmy.soft.net.
PLEASE READ THE GUIDELINES GIVEN IN HOME PAGE IMMEDIATELY AFTER THE LIST OF CONTENTS.
Your articles and booklength reports should be written following the APA, MLA, LSA, or IJDL Stylesheet.
The Editorial Board has the right to accept, reject, or suggest modifications to the articles submitted for publication, and to make suitable stylistic adjustments. High quality, academic integrity, ethics and morals are expected from the authors and discussants.


Copyright © 2009
M. S. Thirumalai
---
Attitude towards Mother Tongue -
A Study of the Tribal Students of Orissa
Smita Sinha, Ph.D.
---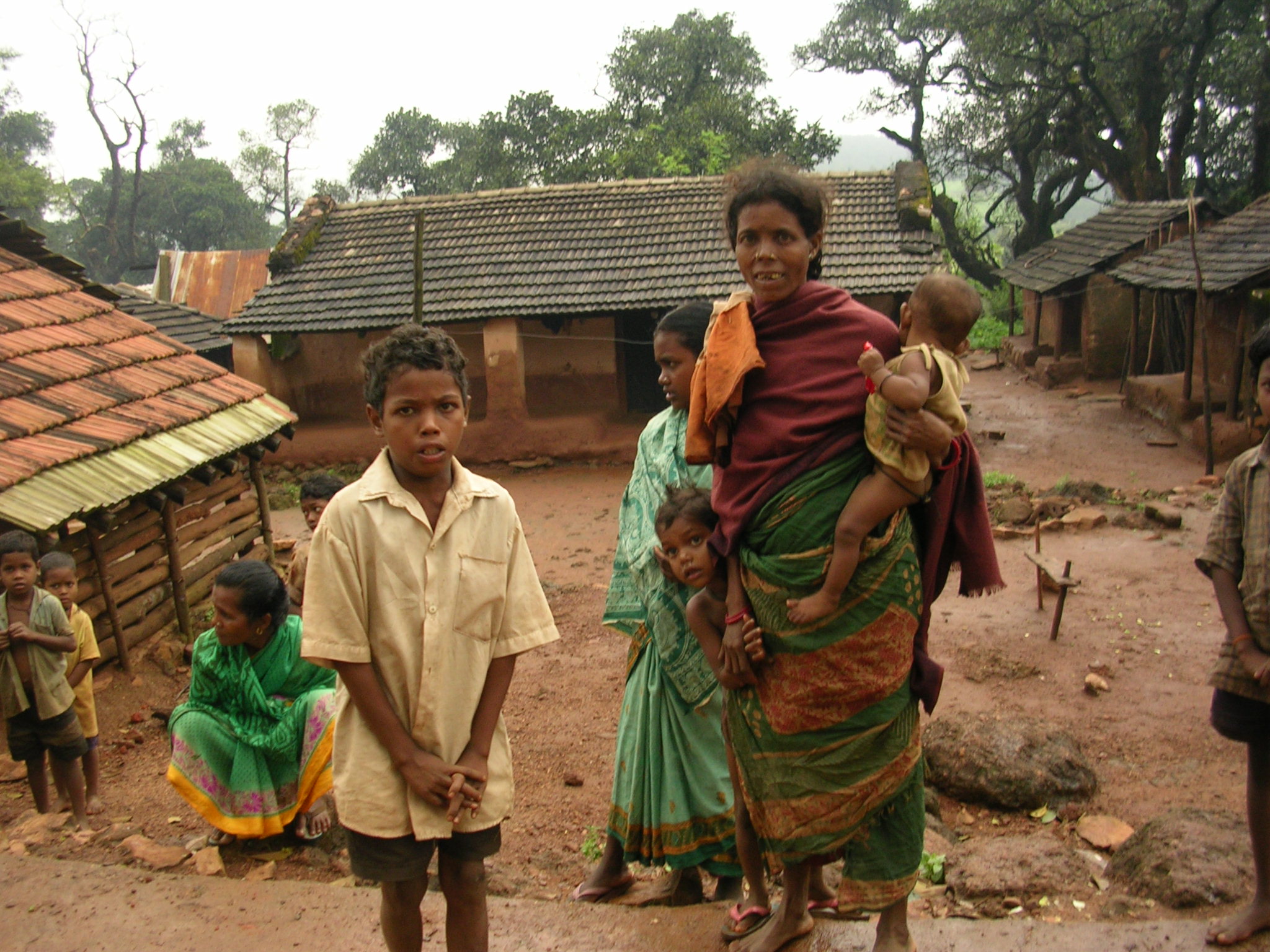 Abstract
Many tribal languages of Orissa are already dead. Many are on the process of dying. Tribal languages can survive only when its speakers want to retain the language. As many accultured tribals are switching over to Oriya and English, the future of the tribal languages seems to pose certain threats for survival. This paper aims to study the attitude of the tribal students towards their own mother tongue.
Key words - tribal, attitude, mother tongue
Introduction
"In every society, the differential power of particular social groups is reflected in languages variation and in attitude, towards these variations. Typically, the dominant group promotes its pattern of language use as the model required for social advancement and use of a lower prestige language, dialect or accent by minor group members reduce their opportunities for success in the society as a whole. Minority group members are often faced with difficult decisions regarding whether to gain social mobility by adopting the language patterns of the dominant group or to maintain their group identity by retaining their native speech style." (Ryan et al, 1982:1)
The tribes of Orissa in India can be divided into the following three tribal groups.
1. Primitive Tribal groups.
2. Tribes in transition. 3. Assimilated tribes
Out of the 62 tribes in the state, Juang, Bhuiyan Hill Kharia, Mankirdia, Birhor, Lodha, Didayi, Saora, Lanjia, Saora, Dongria Kondh, Kutia Kondh and Bonda have been declared as primitive tribal groups. (Tribal Education in Orissa, 1994). Census of India 2001 records total number of 8,145,081 scheduled tribes population constituting 22.13 per cent of total population of the state out of which 4,066,783 are male (3,837,410 rural + 229,373 urban) and 4,078,298 are female (38,60,948 rural + 217,350 urban). While Bathudi, Bhuyan, Bhumij, Gondo, Kharia, Dongaria, Kisan, Kolha Munda, Oraon, Paroja, Santal and Lodha tribes have more than 1,00,000 population each, Baiga, Birhor, Chenchu, Ghara, Mankidi, tribes have les than 1000 population each. Sinha (2005a: 155-56) records the following tribal mother tongues (MT) most prominent in Orissa.
Austro Asiatic Family
Bhumij, Birhor, Didayi, Ho, Juang, Kharia, Korku, Koda, Mundari, Perenga, Santali, Saora.
Dravidian Family
Gondi, Konda, Kui, Kuvi, Kondh, Kisan, Koya, Kalami, Naiki, Oran, Ollari, Parji, Pengo.
Indo-Aryan-Family
Desia, Halbi, Jharia, Kurmali, Sadri, Sounti
Some tribals specially the more advantageous ones are bilingual as they come in contact with the mainstream. In spite of linguistic convergence and assimilation, language loss and shift are evident in case of many tribal languages. A good number of tribal group like Bhil, Bhuyan, Bhumij, Muriyas, several branches of Gond, Lodha etc. have recorded to have given up their languages in the past and there are some which reveal greater instability and shift in favor of the dominant languages. The rapid social change as a result of modernization and urbanization, uniform educational opportunities, linguistic practices and pragmatic desire for better socio-economic conditions and increasing pressures by dominant groups on geographically isolated and dispersed linguistic minority groups make a dent on the language maintenance and behavior Sharma et al., 1988 gives the profile of vulnerable ethno-cultural groups of Orissa such as Birhor, Bondo, Chukti Bhunjia, Didayi, Dongria Kondh, Juang, Kharia, Lanjia Saora, Lodha, Mankirdia, Paudi Bhuyan and Saora.
These groups are not only socio-economically backward; their languages are also at risk. Mahapatra (1998) notes that tribes such as Lodha, Mirdha, Bhumija, Jatapu, Bagata, Pentia, some section of Gond etc. do not have distinctive linguistic identity. Mahali, Kondh and Kisan tribes have only dialectal distinctions from autonomous languages like Santali, Kui and Krurux.
Although scripts have been developed for Santali, Saora, Ho, Kui and Mundari authorship as well as leadership of good literacy work are still confined only to few as there is limited scope for learning reading and writing in tribal scripts.
Tribal Identity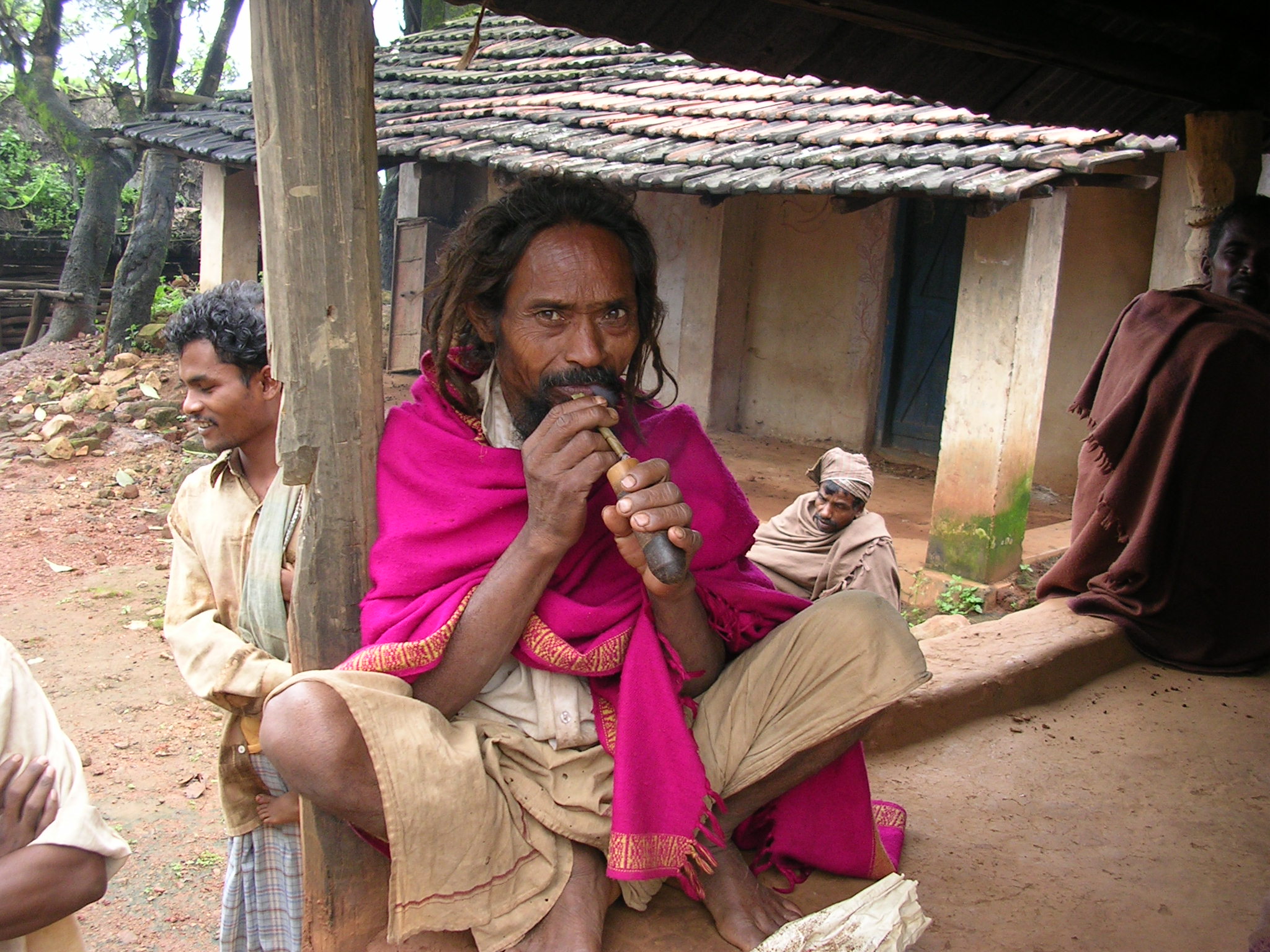 Tribal identity is intrinsically connected with their languages (Sinha, 2005c). Language interweaves the individual's personal identity with his or her collective identity (Liekind, 1999). There are several conditions that promote this connection. First, language is very significant to the individual as an instrument for naming the self and the world. Second, the upbringing of a child is dependent on linguistic interaction. Third, spoken language is one of the most salient characteristic of ethnic groups. The dominant group friendly imposes its own language as the only legitimate one and pursues a policy of minority assimilation (Sinha, 2005c). Conversely, the more literate tribals show a deviation towards maintenance of the mother tongue. For example, many well placed Santal can't read in mother tongue.
---
This is only the beginning part of the article. PLEASE CLICK HERE TO READ THE ARTICLE IN PRINTER-FRIENDLY VERSION.
---
Attitude towards Mother Tongue - A Study of the Tribal Students of Orissa | Computer-mediated Communication in a Bilingual Chatroom | Compensation Strategies for Speaking English Adopted by Engineering Students of Tamil Nadu - A Study | Acquisition of English Intransitive Verbs by Urdu Speakers | Community, Culture and Curriculum in the Context of Tribal Education in Orissa, India | Auxiliary Verbs in Modern Tamil | Getting Around 'Offensive' Language | Noun Morphology in Kuki-Chin Languages | A Plea for the Use of Language Portals in Imparting Communication Skills | Advances in Machine Translation Systems | A Comparative Study of the Effect of Explicit-inductive and Explicit-deductive Grammar Instruction in EFL Contexts | Lexical Choice and Social Context in Shashi Deshpande's That Long Silence | The Voice of Servility and Dominance Expressed through Animal Imagery in Adiga's The White Tiger | Phonological Analysis of English Phonotactics of Syllable Initial and Final Consonant Clusters by Yemeni Speakers of English | Effective Use of Language in Communicating News through Political Emergency | Helping the Limited English Proficient Learner Learn the Second Language Effectively through Strategy Instruction | P.S. Sri's The Temple Elephant: A Bestiary with Socio-Political and Spiritual Message | Papers Presented in the All-India Conference on Multimedia Enhanced Language Teaching - MELT 2009 | A Phonological Study of the Variety of English Spoken by Oriya Speakers in Western Orissa - A Doctoral Dissertation | HOME PAGE of November 2009 Issue | HOME PAGE | CONTACT EDITOR
---
Smita Sinha, Ph.D.
Department of Linguistics
Berhampur University
Berhampur 760 007
Orissa, India
smitas6@yahoo.com
Send your articles
as an attachment
to your e-mail to
msthirumalai2@gmail.com.
Please ensure that your name, academic degrees, institutional affiliation and institutional address, and your e-mail address are all given in the first page of your article. Also include a declaration that your article or work submitted for publication in LANGUAGE IN INDIA is an original work by you and that you have duly acknolwedged the work or works of others you either cited or used in writing your articles, etc. Remember that by maintaining academic integrity we not only do the right thing but also help the growth, development and recognition of Indian scholarship.