---
AN APPEAL FOR SUPPORT
---
---
BOOKS FOR YOU TO READ AND DOWNLOAD FREE!
---
REFERENCE MATERIAL
BACK ISSUES
---
Copyright © 2010
M. S. Thirumalai
---
Reader-centric and Text-centric Approaches to Novel - A Study of Intertextuality in Salman Rushdie's The Enchantress of Florence
Pratap Kumar Dash, Ph.D.
---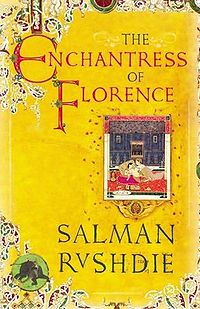 Abstract
Intertextuality has been the unfailing tool for the recent literary and linguistic critics to yield complete and critical value of works of art these days. In this light, the critic enjoys examining cross-textual references and derives the aesthetics of both criticality and creativity. Worth saying, the postmodern as well as postcolonial novels are the best and enriched texts for this purpose.
One such novel is Salman Rushdie's The Enchantress of Florence (2008). It narrates the visit of a mysterious stranger Mogor from Italy to the imperial capital of Akbar named Sikri. The trickster-traveler is fluent in many tongues yet apparently homeless. However, he could put Akbar into disillusionment in different ways.
Rushdie succeeds in recreating a New World by assimilating history of the East and the West. The fantasy, romantic and artistic notions, the narrative technique, the magic and realistic elements and linguistic carnival in the novel can be better analyzed by bringing forth a study through reader-centric and text-centric approaches.
Introduction: Intertextuality in Works of Art
The article presents an evaluation of Salman Rushdie's the Best of Booker prize winning novel The Enchantress of Florence (2008).We take intertextuality as the supportive parameter for the evaluation of the text.
The term intertextuality is popularized by Julia Kristeva in 1960s. It is used to signify the number of ways in which one literary citation and allusion is linked to the other in natural and creative cross-textual ways both at factual, formal and functional levels. Thus, it results in interweaving solidity of multiple meanings by interpretation of texts as potential relatively interconnected signs (Kristeva, 1980 and Culler, 1981).
A Brief Sketch of Rushdie and His Writings
The Anglo-Indian novelist was born in Mumbai on 19 June 1947. His paternal grandfather is an Urdu poet, and father is a Cambridge-educated businessman. He completed his schooling both in Bombay and at Rugby in England. He studied History at King's College, Cambridge, where he joined the Cambridge footlights theatre company. After graduating, he lived with his family who had moved to Pakistan in 1964 and worked for some time in television before returning to England and beginning to work as a copywriter for an advertising agency. He was greatly burdened by experiencing war between India and Pakistan and political and social tensions between Hindus and Muslims. These events also influenced him a lot.
Gradually, he emerged as one of the most efficient and widely read writers of our time. His writings include novels like Grimus (1975), Midnight's Children (1981), Shame (1983), The Jaguar Smile (1987), The Satanic Verses (1988), The Moor's Last Sigh (1995), The Ground Beneath Her Feet (1999), Fury (2001) Shalimar the Clown (2005), and The Enchantress of Florence (2008) . He has collection of stories entitled Haroun and the Sea of Stories (1990), Critical writings like Imaginary Homelands: Essays and Criticism (1981-1991) and non-fictional collection like Step across This Line (1992-2002). He is not only a novelist or storywriter but also a travel writer, who has written The Jaguar Smile: A Nicaraguan Journey (1987). He is a screenwriter and has written The Wizard of Oz (1992).
Reader-centric Approach to The Enchantress of Florence
The Enchantress of Florence reveals Rushdie's excellent creativity and narrative engineering. It represents a turn from present to past, from politics to poetics.
The novel gives us an account of the visit of a stranger to the Mughal emperor Akbar's court and his claim that that he is a long relative of Akbar, born of an exiled princess and Italian from Florence. It is a historical romance reflecting the mutual suspicion and mistrust between the East and the West.
The reader-centric approach gives us a critical idea about the theme and its ethical, mythical, social, neohistorical, religious, cultural, psychoanalytical aspects. In this light, it is found that the novel in fact refers to an imaginary time when both Queen Elizabeth and Emperor were ruling over in their respective kingdoms. It starts with an impressive description of the setting sun. The stranger comes all the way to Surat, an old city of India and rides a bullock-cart to reach Fatehpur Sikri to meet Akbar. As the cart goes on, he keeps himself standing on it. The cart-driver takes him to be a fool. But, later on, he admires his courage. He then gets down the cart and enjoys his stay in Caravanserai. He recollects his memory how he managed to land at Surat escaping from a Scottish pirate ship. Then, he crosses Burhanpur, Handia, Sironj, Narwar, Gwalior, and Agra to reach this new capital. The moment he rests, he dreams of many impossible and fanciful things.
---
This is only the beginning part of the article. PLEASE CLICK HERE TO READ THE ARTICLE IN PRINTER-FRIENDLY VERSION.
---
Call for Papers for a Language in India www.languageinindia.com Special Volume on
Autobiography and Biography in Indian Writing in English | Call for Papers for a Special Volume on Indian Writing in English - Analysis of Select Novels of 2009-2010 | Hoping Against Hope: A Discourse on Perumal Murugan's Koolla Madari (Seasons of the Palm) | Ghanaian English: Spelling Pronunciation in Focus | The Relationship between Gaining Mastery on 'Content' (School Subject Matters) and 'Linguistic Competence Level in Second Language' through Immersion Program | Reader-centric and Text-centric Approaches to Novel - A Study of Intertextuality in Salman Rushdie's The Enchantress of Florence | Which One Speaks Better? The Field-Dependent or the Field-Independent? On the Effects of Field-Dependent/Field-Independent Cognitive Styles and Gender on Iranian EFL Learners' Speaking Performance | A Critical Look into Basic Assumptions of Teaching English as an International Language (EIL) | Digital Storytelling - A Case Study on the Teaching of Speaking to Indonesian EFL Students | The Reasons behind Writing Problems for Jordanian Secondary Students 2010-2011 | A Multidimensional Approach to Cross-Cultural Communication | A Study to Identify Problems Faced by the Heads of Secondary Schools in Kohat in North-Western Frontier Province, Pakistan | Go Beyond Education to Professionalism - Transition from Campus to Corporate | Impact of Students' Attitudes on their Achievement in English - A Study in the Yemeni Context - A Master's Degree Dissertation in TESL | Natural and Supernatural Elements in Arun Joshi's The City and the River | Pedagogical Values Obtained from a Language Class in an EFL Context - A Case Study from Indonesia | A New Tone in ELT - Positive Uses of Translation in Remedial Teaching and Learning | Training Dilemma: Analysis of Positive/Negative Feedback from the Workplace Setting in Pakistan | Learning Styles and Teaching Strategies: Creating a Balance | A Study on Evaluating the Discourse Skills of Engineering Students in Coimbatore, Tamilnadu, India | Syntax and Semantics Interface of Verbs | History Revisited in Oral History by Nadine Gordimer | Provision for Linguistic Diversity and Linguistic Minorities in India - A Masters Dissertation in Applied Linguistics and ELT | A Speech Act Analysis of Jane Eyre | Matriarchal and Mythical Healing in Gloria Naylor's Mama Day | Impact of Project Based Method on Performance of Students | Computer: A Device for Learning English Language - A Summary of Advantages and Disadvantages | Mobile Phone Culture and its Psychological Impacts on Students' Learning at the University Level | Review of English and Soft Skills by S. P. Dhanavel (Orient BlackSwan, Hyderabad, 2010) | A PRINT VERSION OF ALL THE PAPERS OF FEBRUARY, 2011 ISSUE IN BOOK FORMAT. This document is better viewed if you open it online and then save it in your computer. After saving it in your computer, you can easily read all the pages from the saved document. | HOME PAGE | CONTACT EDITOR languageinindiaUSA@gmail.com
---
Pratap Kumar Dash, Ph.D.
Department of English
Faculty of Education, Brak
Sebha University, Libya
pratap_dash70@yahoo.co.in
Send your articles
as an attachment
to your e-mail to
languageinindiaUSA@gmail.com.
Please ensure that your name, academic degrees, institutional affiliation and institutional address, and your e-mail address are all given in the first page of your article. Also include a declaration that your article or work submitted for publication in LANGUAGE IN INDIA is an original work by you and that you have duly acknolwedged the work or works of others you either cited or used in writing your articles, etc. Remember that by maintaining academic integrity we not only do the right thing but also help the growth, development and recognition of Indian scholarship.