---
AN APPEAL FOR SUPPORT
---
---
BOOKS FOR YOU TO READ AND DOWNLOAD FREE!
---
REFERENCE MATERIAL
BACK ISSUES
---
Copyright © 2010
M. S. Thirumalai
---
Hoping Against Hope: A Discourse on Perumal Murugan's
Koolla Madari (Seasons of the Palm)
Ms Daisy, M.A., M.Phil. (ELT), Ph.D. Candidate
---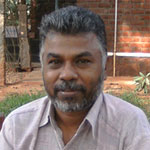 Perumal Murugan
Translation in India
Translation is commonly defined as "expression of the sense (finding the equivalence) of the word or the text in another language" (Vasanthi, 2007). India has a very long tradition of translation. Major epics composed in Sanskrit have been adapted through translation into other Indian languages throughout the recorded history of Indian languages and cultures.
This format of translation focused on the content and implications of the Sanskrit texts to communicate the same in other Indian languages. Aesthetic function played a very crucial role in such translations. However, literal translation has not been very popular, as this format of translation is heavily utilized in the translation of scientific texts.
Novels of leading creative writers in Indian languages have always been a popular choice among the translators in Indian languages. Such translation activity was noticed during the British India days as well. However, translation from English into Indian languages became the most dominant process of translation. Southern Languages Book Trust, a joint effort of south Indian states, focused on the translation of works from one south Indian language into another with great success. There were also several monthly magazines which brought out translation of creative literature from one Indian language into another language. For example, Manjari in Tamil focused on providing short stories translated from other Indian languages in Tamil to a large audience in Tamilnadu. Kerala's magazines always carried translation of stories from other Indian languages.
Often translation is treated as a necessary appendage to the source text to establish communication with people who do not know that language. Especially in the multi-lingual country like India, the importance of translation from one language to another and from all regional languages to an international language like English is now well recognized by the government, the educationists and the reputed publishers. Due to such recognition, the translators have started feeling a sense of ownership to the translated text and automatically they take pride in the act of translation.
V. Geetha's Translation of Perumal Murugan's Novel in Tamil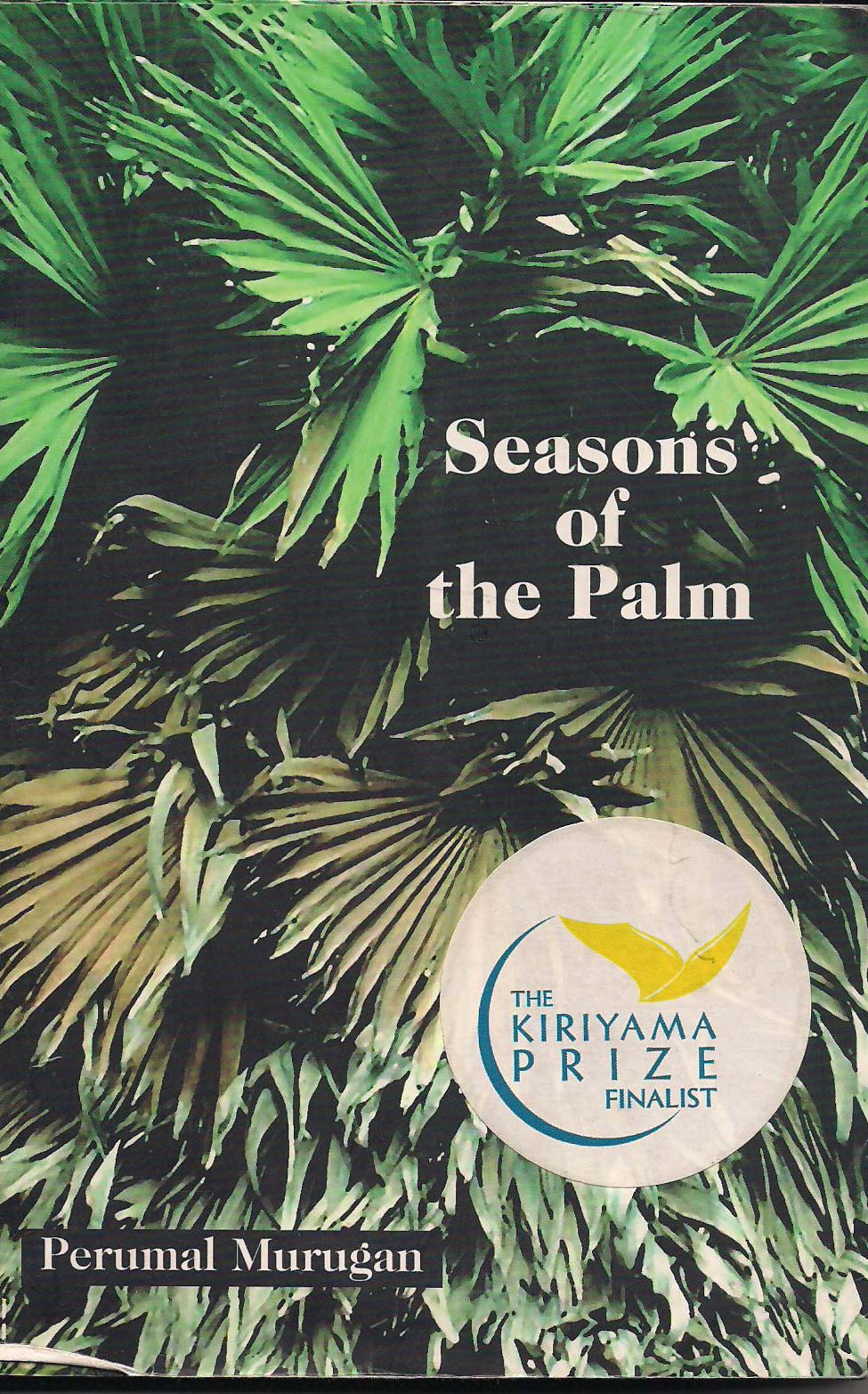 Among such translators is V. Geetha, whose English translation of Perumal Murugan's Koolla Madari, a novel originally written in Tamil, has helped render a not so widely known work of fiction accessible and universal. Titled Seasons of the Palm in English, the book is among the top five short listed for the Kiriyama Prize in 2005.
---
This is only the beginning part of the article. PLEASE CLICK HERE TO READ THE ARTICLE IN PRINTER-FRIENDLY VERSION.
---
Call for Papers for a Language in India www.languageinindia.com Special Volume on
Autobiography and Biography in Indian Writing in English | Call for Papers for a Special Volume on Indian Writing in English - Analysis of Select Novels of 2009-2010 | Hoping Against Hope: A Discourse on Perumal Murugan's Koolla Madari (Seasons of the Palm) | Ghanaian English: Spelling Pronunciation in Focus | The Relationship between Gaining Mastery on 'Content' (School Subject Matters) and 'Linguistic Competence Level in Second Language' through Immersion Program | Reader-centric and Text-centric Approaches to Novel - A Study of Intertextuality in Salman Rushdie's The Enchantress of Florence | Which One Speaks Better? The Field-Dependent or the Field-Independent? On the Effects of Field-Dependent/Field-Independent Cognitive Styles and Gender on Iranian EFL Learners' Speaking Performance | A Critical Look into Basic Assumptions of Teaching English as an International Language (EIL) | Digital Storytelling - A Case Study on the Teaching of Speaking to Indonesian EFL Students | The Reasons behind Writing Problems for Jordanian Secondary Students 2010-2011 | A Multidimensional Approach to Cross-Cultural Communication | A Study to Identify Problems Faced by the Heads of Secondary Schools in Kohat in North-Western Frontier Province, Pakistan | Go Beyond Education to Professionalism - Transition from Campus to Corporate | Impact of Students' Attitudes on their Achievement in English - A Study in the Yemeni Context - A Master's Degree Dissertation in TESL | Natural and Supernatural Elements in Arun Joshi's The City and the River | Pedagogical Values Obtained from a Language Class in an EFL Context - A Case Study from Indonesia | A New Tone in ELT - Positive Uses of Translation in Remedial Teaching and Learning | Training Dilemma: Analysis of Positive/Negative Feedback from the Workplace Setting in Pakistan | Learning Styles and Teaching Strategies: Creating a Balance | A Study on Evaluating the Discourse Skills of Engineering Students in Coimbatore, Tamilnadu, India | Syntax and Semantics Interface of Verbs | History Revisited in Oral History by Nadine Gordimer | Provision for Linguistic Diversity and Linguistic Minorities in India - A Masters Dissertation in Applied Linguistics and ELT | A Speech Act Analysis of Jane Eyre | Matriarchal and Mythical Healing in Gloria Naylor's Mama Day | Impact of Project Based Method on Performance of Students | Computer: A Device for Learning English Language - A Summary of Advantages and Disadvantages | Mobile Phone Culture and its Psychological Impacts on Students' Learning at the University Level | Review of English and Soft Skills by S. P. Dhanavel (Orient BlackSwan, Hyderabad, 2010) | A PRINT VERSION OF ALL THE PAPERS OF FEBRUARY, 2011 ISSUE IN BOOK FORMAT. This document is better viewed if you open it online and then save it in your computer. After saving it in your computer, you can easily read all the pages from the saved document. | HOME PAGE | CONTACT EDITOR languageinindiaUSA@gmail.com
---
Ms Daisy, M.A., M.Phil. (ELT), Ph.D. Candidate
Department of English
BPS Memorial Girls' College
Khanpur Kalan - 131305
(Sonipat) Haryana
India
daisynehra@gmail.com
Send your articles
as an attachment
to your e-mail to
languageinindiaUSA@gmail.com.
Please ensure that your name, academic degrees, institutional affiliation and institutional address, and your e-mail address are all given in the first page of your article. Also include a declaration that your article or work submitted for publication in LANGUAGE IN INDIA is an original work by you and that you have duly acknolwedged the work or works of others you either cited or used in writing your articles, etc. Remember that by maintaining academic integrity we not only do the right thing but also help the growth, development and recognition of Indian scholarship.