---
AN APPEAL FOR SUPPORT

We seek your support to meet expenses relating to some new and essential software, formatting of articles and books, maintaining and running the journal through hosting, correrspondences, etc. You can use the PAYPAL link given above. Please click on the PAYPAL logo, and it will take you to the PAYPAL website. Please use the e-mail address mthirumalai@comcast.net to make your contributions using PAYPAL.
Also please use the AMAZON link to buy your books. Even the smallest contribution will go a long way in supporting this journal. Thank you. Thirumalai, Editor.
---

---
---
BOOKS FOR YOU TO READ AND DOWNLOAD FREE!
A STUDY OF THE SKILLS OF READING COMPREHENSION IN ENGLISH DEVELOPED BY STUDENTS OF STANDARD IX IN THE SCHOOLS IN TUTICORIN DISTRICT, TAMILNADU ...
A. Joycilin Shermila, Ph.D.
A Socio-Pragmatic Comparative Study of Ostensible Invitations in English and Farsi ...
Mohammad Ali Salmani-Nodoushan, Ph.D.
ADVANCED WRITING - A COURSE TEXTBOOK ...
Parviz Birjandi, Ph.D.
Seyyed Mohammad Alavi, Ph.D.
Mohammad Ali Salmani-Nodoushan, Ph.D.
TEXT FAMILIARITY, READING TASKS, AND ESP TEST PERFORMANCE: A STUDY ON IRANIAN LEP AND NON-LEP UNIVERSITY STUDENTS - A DOCTORAL DISSERTATION ...
Mohammad Ali Salmani-Nodoushan, Ph.D.
A STUDY ON THE LEARNING PROCESS OF ENGLISH
BY HIGHER SECONDARY STUDENTS
WITH SPECIAL REFERENCE TO DHARMAPURI DISTRICT IN TAMILNADU ...
K. Chidambaram, Ph.D.
SPEAKING STRATEGIES TO OVERCOME COMMUNICATION DIFFICULTIES IN THE TARGET LANGUAGE SITUATION - BANGLADESHIS IN NEW ZEALAND ...
Harunur Rashid Khan
THE PROBLEMS IN LEARNING MODAL AUXILIARY VERBS IN ENGLISH AT HIGH SCHOOL LEVEL ...
Chandra Bose, Ph.D. Candidate
THE ROLE OF VISION IN LANGUAGE LEARNING
- in Children with Moderate to Severe Disabilities ...
Martha Low, Ph.D.
SANSKRIT TO ENGLISH TRANSLATOR ...
S. Aparna, M.Sc.
A LINGUISTIC STUDY OF ENGLISH LANGUAGE CURRICULUM AT THE SECONDARY LEVEL IN BANGLADESH - A COMMUNICATIVE APPROACH TO CURRICULUM DEVELOPMENT by
Kamrul Hasan, Ph.D.
COMMUNICATION VIA EYE AND FACE in Indian Contexts by
M. S. Thirumalai, Ph.D.
COMMUNICATION
VIA GESTURE: A STUDY OF INDIAN CONTEXTS by M. S. Thirumalai, Ph.D.
Language, Thought
and Disorder - Some Classic Positions by
M. S. Thirumalai, Ph.D.
English in India:
Loyalty and Attitudes
by Annika Hohenthal
Language In Science
by M. S. Thirumalai, Ph.D.
Vocabulary Education
by B. Mallikarjun, Ph.D.
A CONTRASTIVE ANALYSIS OF HINDI
AND MALAYALAM
by V. Geethakumary, Ph.D.
LANGUAGE OF ADVERTISEMENTS
IN TAMIL
by Sandhya Nayak, Ph.D.
An Introduction to TESOL:
Methods of Teaching English
to Speakers of Other Languages
by M. S. Thirumalai, Ph.D.
Transformation of
Natural Language
into Indexing Language:
Kannada - A Case Study
by B. A. Sharada, Ph.D.
How to Learn
Another Language?
by M.S.Thirumalai, Ph.D.
Verbal Communication
with CP Children
by Shyamala Chengappa, Ph.D.
and M.S.Thirumalai, Ph.D.
Bringing Order
to Linguistic Diversity
- Language Planning in
the British Raj by
Ranjit Singh Rangila,
M. S. Thirumalai,
and B. Mallikarjun
---
REFERENCE MATERIAL
BACK ISSUES
---
E-mail your articles and book-length reports (preferably in Microsoft Word) to mthirumalai@comcast.net.
Contributors from South Asia may send their articles to
B. Mallikarjun,
Central Institute of Indian Languages,
Manasagangotri,
Mysore 570006, India or e-mail to mallikarjun@ciil.stpmy.soft.net
Your articles and booklength reports should be written following the MLA, LSA, or IJDL Stylesheet.
The Editorial Board has the right to accept, reject, or suggest modifications to the articles submitted for publication, and to make suitable stylistic adjustments. High quality, academic integrity, ethics and morals are expected from the authors and discussants.


Copyright © 2006
M. S. Thirumalai
---
Amazing Andamans and North-East India
A Panoramic View of States, Societies and Culture -
Pages from the Diary of an English Language Teacher
Vijay K. Sunwani, Ph.D.
---
Introduction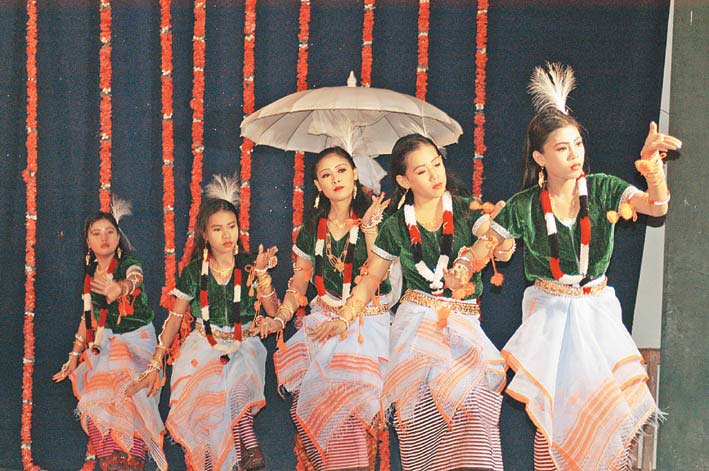 Having lived and worked actively for nearly quarter century in Eastern India it is time now to raise a paean to the states particularly of North East India, which has been my playfield, in academic, educational and at times even administrative or as purely historical concerns. Never did I commit the mistake of mixing pleasure with work, taking the family with me on official tours. Mix the two and you enjoy neither. As Robert Frost says, good fences make good neighbours. In the same sense, good boundaries between work and pleasure, between academics and pleasure, make for a heady combination. Bruce Springstein sang soulfully of Romancing the Stone after having been Born in the USA, and so I thought I could do the same, raising a toast to the states of the north east, comprising Assam, Arunachal Pradesh, Manipur, Meghalaya, Mizoram, Nagaland, Sikkim, and Tripura.
An aside is for the union territory of Andaman and Nicobar Islands.
THE NORTH EAST
India's Northeast, a region of mystic splendour and rich cultural heritage, spreads over a vast area. It is characterized by varied habitat, heavy rainfall, extremely rich bio diversity, mountains and hills, high seismic activity and a drainage pattern marked by lateral valleys in the north and transverse valleys in the south, dissected by major rivers.
Travel to any of these states is some experience. You are lucky if the plane is on time, if it takes off, and you land at your destination without a hitch and on the scheduled time, or if your plane lands on a destination not what you planned for. North East India is a land of Blue Mountains, green valleys and red rivers. Nestled in the eastern Himalayas, this region is abundant in nature's beauty, wild life, flora and fauna and colourful people.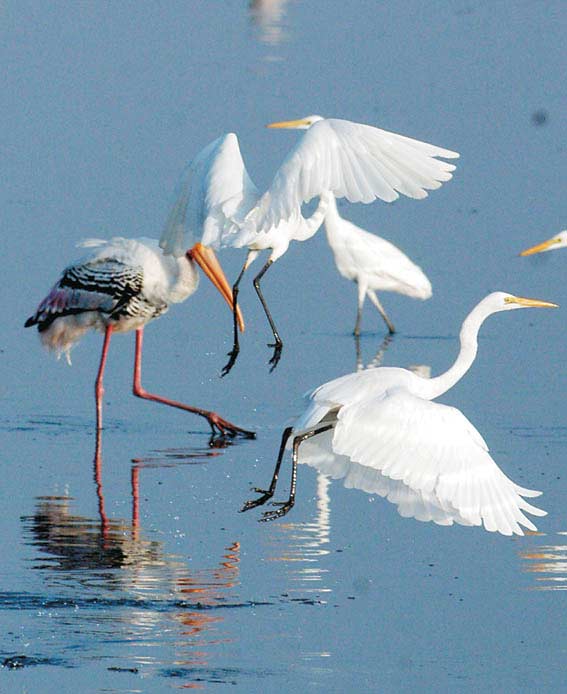 Located in the Northeastern most corner of India, this region has 4, 500 km long international border with five foreign countries - Bangladesh, Bhutan, Myanmar, China, and Nepal. That makes a generous 29 % border-states with the neighbouring countries. The international borders already are spaces of cooperation, though the confrontation part catches the media's attention once too often. The whole north eastern region is connected with the rest of the country by a tenuous 22 kilometre land corridor through Siliguri in the state of West Bengal - a link that is often referred to as the 'Chicken's Neck'.
Comprising only 8 per cent of the country's geographical area, Northeast is home to nearly 40 lakh people, 3.80 per cent of the country's population. It accounts for a density of 149 persons per sq km., much less than the national population density of 324. Assam is the most highly populated state in the North East and Sikkim the least. Mizoram has the highest literacy rate of 88.49 in the entire North East and Arunachal Pradesh the least with a literacy rate of 54.74. Incidentally, Mizoram is the second most literate state in the country, after Kerala.
Mizoram also ranks highest among the Northeastern States in the human resource development index. Sikkim has the highest incidence of poverty in the region.
There are differences among these states with respect to their resource endowments, levels of industrialization, as well as infrastructure facilities. The economy of all these states is comparatively underdeveloped and primarily agrarian with not too strong industrial sectors and inflated service sectors. The industrial sector has mainly developed around tea, oil, timber in Assam and mining saw mills and plywood factories in other parts of the region.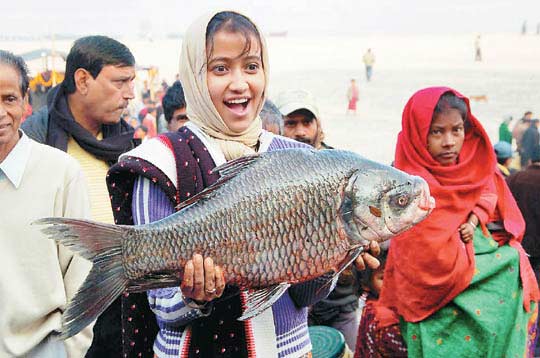 The government is giving special assistance with the boom in recent technology to upgrade and expand infrastructure. As Tony Howard has said, "If India was the Jewel in the Crown of the British Empire; the remote North east of that country is its hidden jewel." It needs to take on the need to tackle terrorism, militancy, and insurgency as a matter of national priority. Territorial integrity of existing states is to be maintained.
---
This is only a brief summary of the article. PLEASE CLICK HERE TO READ THE ENTIRE ARTICLE IN A PRINTER-FRIENDLY VERSION.
---
Culture in Second and Foreign Language Teaching | Desire Kannada? Desire English? Want Both! | Nature and Definitions of Business Communication | Rules to Make a Simple (Positive) Sentence into Tag Question in English and Telugu | Amazing Andamans and North-East India - A Panoramic View of States, Societies and Culture - Pages from the Diary of an English Language Teacher |Amazing Survival, Great Growth - Diaspora Literature in Indian Tongues: Sri Lakshmi's Record of Singapore Tamil Literature | Information and Communication Technology Tools in Language Learning | HOME PAGE OF FEBRUARY 2007 ISSUE | HOME PAGE | CONTACT EDITOR
---
Vijay Kumar Sunwani, Ph.D.
Regional Institute of Education (NCERT)
Bhubaneswar 751022
Orissa
India
vksunwani@rediffmail.com
Send your articles
as an attachment
to your e-mail to
mthirumalai@comcast.net.
Please ensure that your name, academic degrees, institutional affiliation and institutional address, and your e-mail address are all given in the first page of your article. Also include a declaration that your article or work submitted for publication in LANGUAGE IN INDIA is an original work by you and that you have duly acknolwedged the work or works of others you either cited or used in writing your articles, etc. Remember that by maintaining academic integrity we not only do the right thing but also help the growth, development and recognition of Indian scholarship.