We need your support to meet expenses relating to some new and essential software, formatting of articles and books, maintaining and running the journal through hosting, correrspondences, etc. You can use the PAYPAL link given above. Please click on the PAYPAL logo, and it will take you to the PAYPAL website. Please use the e-mail address thirumalai@mn.rr.com to make your contributions using PAYPAL.
Also please use the AMAZON link to buy your books. Even the smallest contribution will go a long way in supporting this journal. Thank you. Thirumalai, Editor.
---

---

---
---
BOOKS FOR YOU TO READ AND DOWNLOAD FREE!
A Socio-Pragmatic Comparative Study of Ostensible Invitations in English and Farsi ...
Mohammad Ali Salmani-Nodoushan, Ph.D.
ADVANCED WRITING - A COURSE TEXTBOOK ...
Parviz Birjandi, Ph.D.
Seyyed Mohammad Alavi, Ph.D.
Mohammad Ali Salmani-Nodoushan, Ph.D.
TEXT FAMILIARITY, READING TASKS, AND ESP TEST PERFORMANCE: A STUDY ON IRANIAN LEP AND NON-LEP UNIVERSITY STUDENTS - A DOCTORAL DISSERTATION ...
Mohammad Ali Salmani-Nodoushan, Ph.D.
A STUDY ON THE LEARNING PROCESS OF ENGLISH
BY HIGHER SECONDARY STUDENTS
WITH SPECIAL REFERENCE TO DHARMAPURI DISTRICT IN TAMILNADU ...
K. Chidambaram, Ph.D.
SPEAKING STRATEGIES TO OVERCOME COMMUNICATION DIFFICULTIES IN THE TARGET LANGUAGE SITUATION - BANGLADESHIS IN NEW ZEALAND ...
Harunur Rashid Khan
THE PROBLEMS IN LEARNING MODAL AUXILIARY VERBS IN ENGLISH AT HIGH SCHOOL LEVEL ...
Chandra Bose, Ph.D. Candidate
THE ROLE OF VISION IN LANGUAGE LEARNING in Children with Moderate to Severe Disabilities ...
Martha Louise Low, Ph.D.
SANSKRIT TO ENGLISH TRANSLATOR ...
S. Aparna, M.Sc.
A LINGUISTIC STUDY OF ENGLISH LANGUAGE CURRICULUM AT THE SECONDARY LEVEL IN BANGLADESH - A COMMUNICATIVE APPROACH TO CURRICULUM DEVELOPMENT by
Kamrul Hasan, Ph.D.
COMMUNICATION VIA EYE AND FACE in Indian Contexts by M. S. Thirumalai, Ph.D.
COMMUNICATION VIA GESTURE - Indian Contexts by
M. S. Thirumalai, Ph.D.
Language Acquisition, Thought and Disorder - Some Classic Positions by
M. S. Thirumalai, Ph.D.
English in India: Loyalty and Attitudes by
Annika Hohenthal
Language In Science by
M. S. Thirumalai, Ph.D.
Vocabulary Education by
B. Mallikarjun, Ph.D.
A Contrastive Analysis of Hindi and Malayalam by
V. Geethakumary, Ph.D.
Language of Advertisements in Tamil Mass Media by
Sandhya Nayak, Ph.D.
An Introduction to TESOL: Teaching English to Speakers of Other Languages by
M. S. Thirumalai, Ph.D.
Transformation of Natural Language into Indexing Language: Kannada - A Case Study by B. A. Sharada, Ph.D.
How to Learn Another Language? by M.S.Thirumalai, Ph.D.
Verbal Communication with CP Children by Shyamala Chengappa, Ph.D. and M.S.Thirumalai, Ph.D.
Bringing Order to Linguistic Diversity - Language Planning in the British Raj by
Ranjit Singh Rangila,
M. S. Thirumalai,
and B. Mallikarjun
---
REFERENCE MATERIAL
BACK ISSUES
---
E-mail your articles and book-length reports to thirumalai@bethfel.org.
Contributors from South Asia may send their articles to
B. Mallikarjun,
Central Institute of Indian Languages,
Manasagangotri,
Mysore 570006, India or e-mail to mallikarjun@ciil.stpmy.soft.net.
Your articles and booklength reports should be written following the MLA, LSA, or IJDL Stylesheet.
The Editorial Board has the right to accept, reject, or suggest modifications to the articles submitted for publication, and to make suitable stylistic adjustments. High quality, academic integrity, ethics and morals are expected from the authors and discussants.

Would you like to announce the dates and venues of your conferences, seminars, etc., and also publish the outline proceedings of these programs? Send a report to Language in India.
Copyright © 2005
M. S. Thirumalai
---
---
Language In India is a monthly online journal devoted to the study of the languages spoken in the Indian sub-continent. We wish to present the scholarly research findings on these languages in popular language. Our focus is on language use in mass media, education and administration, speech and hearing, sociolinguistic and political aspects relating to these languages and the society in the Indian subcontinent. We wish to present the linguistic descriptions, interdisciplinary research, and current issues of importance relating to Indian languages. Following the age-old tradition of Indian scholarship, the pages of this journal are open to scholarly articles on any language. We believe in co-operation and mutual help to foster amity between all peoples and their languages. This online journal publishes not only articles, but also book-length reports and studies. We want to be a blessing to Indian languages, praying for "strength for today and bright hope for tomorrow." We sincerely believe that every Indian language deserves our whole-hearted support for growth and that every one can find its place in a mosaic of unity and understanding, serving each other and singing the glory of God.
---
CONTENTS
LANGUAGE IN INDIA is now accepted for indexing in the most widely referred to data base of EBSCO Publishing! We receive over 250,000 hits every month, and are marching toward 300,000 hits every month in 2006! We have applied for the ISSN number for the journal. Thank you, our dear readers and authors, around the world!
Please read the guidelines for the submission of articles, monographs, dissertations, etc., for publication in Language in India, given below.
You can now print your favorite articles with ease and less ink! Please click on the link, given at the end of each article, which says CLICK HERE FOR PRINTER-FRIENDLY VERSION! Check it today!
---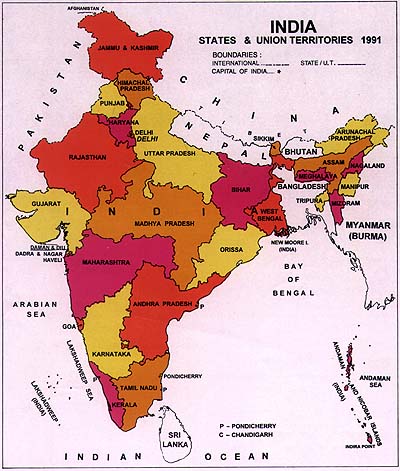 ---
BRIEF GUIDELINES FOR THE SUBMISSION OF ARTICLES, ETC. FOR PUBLICATION IN LANGUAGE IN INDIA
Send your articles
as an attachment
to your e-mail to
thirumalai@mn.rr.com, or to mallikarjun@ciil.stpmy.soft.net.
Please ensure that your name, academic degrees, institutional affiliation and institutional address, and your e-mail address are all given in the first page of your article. Also include a declaration that your article or work submitted for publication in LANGUAGE IN INDIA is an original work by you and that you have duly acknolwedged the work or works of others you either cited or used in writing your articles, etc. Remember that by maintaining academic integrity we not only do the right thing but also help the growth, development and recognition of Indian scholarship.
---
INSTITUTES & DEPARTMENTS OF LINGUISTICS, INDIAN LANGUAGES, SPEECH AND HEARING, AND ENGLISH LITERATURE! SEND YOUR ANNOUNCEMENTS TO APPEAR IN THIS PLACE!!

---

JOHN HOPKINS UNIVERSITY
Washington, DC.

The Paul H. Nitze School of Advanced International Studies (SAIS, The Johns Hopkins University, Washington DC) is offering a summer program in Hindi-Urdu from June 5-July 28. Class timings: 5:00 pm-8:30 pm on M/T/W/Th. Course fee is yet to be decided. The course will be worth 8 credits, with a total of 96 hours of instruction. Interested students should contact:

Dr. Lakhan Gusain
Coordinator, South Asian Languages Program
The Paul H. Nitze School of Advanced International Studies (SAIS)
The Johns Hopkins University
1619 Massachusetts Avenue, NW
Washington, D.C. 20036-2213

Phone: 202-663-5753
Fax: 202-663-5723
Email: lgusain1@jhu.edu
Website: http://www.sais-jhu.edu/programs/asia/southasia/index.html

---

DEPARTMENT OF ENGLISH
EAST WEST UNIVERSITY
43 Mohakhali
Dhaka-1212, Bangladesh

International Seminar on the Role and Function of Departments of English in South Asia, April 15-16, 2005

PLEASE CLICK HERE FOR A PRINTER-FRIENDLY COPY GIVING INFORMATION ON THE INTERNATIONAL SEMINAR ON THE ROLE AND FUNCTION OF DEPARTMENTS OF ENGLISH IN SOUTH ASIA.

---

PONDICHERRY INSTITUTE OF LINGUISTICS AND CULTURE announces the SUMMER TAMIL SCHOOL 2006.

PLEASE CLICK HERE FOR A PRINTER-FRIENDLY COPY GIVING INFORMATION ON THE TAMIL SCHOOL AND APPLICATION FORM.

---