---
AN APPEAL FOR SUPPORT
We seek your support to meet expenses relating to formatting of articles and books, maintaining and running the journal through hosting, correrspondences, etc.Please write to the Editor in his e-mail address mthirumalai@comcast.net to find out how you can support this journal.
Also please use the AMAZON link to buy your books. Even the smallest contribution will go a long way in supporting this journal. Thank you. Thirumalai, Editor.
---

---
---
BOOKS FOR YOU TO READ AND DOWNLOAD FREE!
---
REFERENCE MATERIAL
BACK ISSUES
---
E-mail your articles and book-length reports in Microsoft Word to mthirumalai@comcast.net.
Contributors from South Asia may send their articles to
B. Mallikarjun,
Central Institute of Indian Languages,
Manasagangotri,
Mysore 570006, India or e-mail to mallikarjun@ciil.stpmy.soft.net. PLEASE READ THE GUIDELINES GIVEN IN HOME PAGE IMMEDIATELY AFTER THE LIST OF CONTENTS.
Your articles and booklength reports should be written following the MLA, LSA, or IJDL Stylesheet.
The Editorial Board has the right to accept, reject, or suggest modifications to the articles submitted for publication, and to make suitable stylistic adjustments. High quality, academic integrity, ethics and morals are expected from the authors and discussants.


Copyright © 2007
M. S. Thirumalai
---
Ethnicity, Nativity and Recent Migrants - Problems of Imposed Loyalty and Perceived Disloyalty

M. S. Thirumalai, Ph.D.
---
Super Stars Rajnikanth and Amtabh Bachchan in the Dock
Two interesting episodes occurred one after another this month: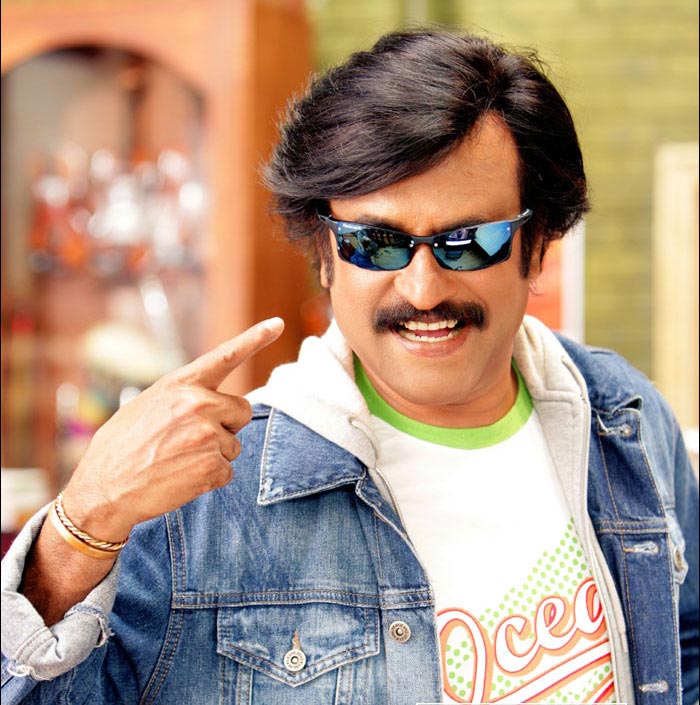 The Superstar of Tamil movies, Rajnikant, delivered a speech in his early childhood language, Kannada, explaining that he was not speaking against Karnataka. He participated in the Tamil Filmdom's fast against the protest in Karnataka relating to the Hogenekkal water project in Tamilnadu. His remarks in that event were taken to be offensive to Kannadigas and Karnataka by the agitators in Karnataka. By way of clarifying his remarks, Rajnikant was quoted as saying in Kannada, "I am not an unwise person to pass remarks that offend the sentiments of the people of Karnataka". He claimed that he was only referring "to the miscreants fomenting trouble who needed to be reined in."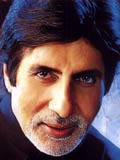 The Superstar of Hindi movies, Amitabh Bacchan, said, "Maharashtra has given me a lot. It has given me house, my wife... My association with Maharashtra goes back to over 40 years." He declared that he held the Marathi people close to his heart. Amitabh was under attack because his family established a college in the state of Uttar Pradesh, and not in Maharashtra, where he made his billions. After this attack, he expressed his love for Marathi and Maharashtra, where his films were produced, which made him a great Superstar of Indian movies.
Sons of the Soil
Killing ethnic minorities and subjecting them to all kinds of linguistic, economic, and social discrimination is not anything new in India. All this is done in the name of protecting the interests of the "Sons of the Soil." A basic fact about the linguistic re-organization of the states in India is that every state continues to be as multilingual as the nation itself is.
In the sixties of the last century, Bombay witnessed unfortunate scenes in which the "Sons of the Soil" targeted South Indian businesses and people. Now North Indians have become the subject of the same treatment, not just in Mumbai but also in Assam and Manipur and in so many other states of the Indian Union.
Mobility Leading to Trouble
As mobility of ethnic groups, especially those occupying the lower socio-economic levels of an ethnic group, becomes a reality, members of these ethnic groups who migrate to other linguistic regions become a target for violent attacks. These migrant peoples meet specific economic needs of the region to which they have migrated. This fact is often forgotten.
Migration of Peoples - A Historical Process
Migration of peoples was constantly going on in the Indian subcontinent for centuries. However, most of these migrants had to adopt the ways of life and language, etc. of the regions they settled in. They did preserve their linguistic and ethnic identities in so many ingenious ways, and yet contributed their best to their adopted languages, literatures and cultures of early childhood experience in many significant ways.
Recent Migrants
On the other hand, because of easy mobility and access to so many channels of communication, recent migrants continue to hold on to their own languages and ways of life, and often have had great difficulty in fully being part of their adopted lands. Every state in South India bears witness to these historical and current phenomena. In fact, I think that no region in India is free from these phenomena.
How Do We Overcome?
Appreciation for all the diverse elements of a linguistically re-organized state in our school textbooks could begin a new era. Ethnic and linguistic minorities also should make more conscious efforts to learn the dominant language and culture of the state they are domiciled in, and deliberately seek opportunities for this.
The tendency to go to High Courts of the State or even the Supreme Court of India to seek long stay-orders to stop the implementation of the official language policies passed by the legislatures is very high among some ethnic minority groups.
Fortunately, High Courts have begun to recognize the legitimate aspirations of the dominant linguistic groups as well as the state governments in terms of administrative needs, while always protecting the rights of the ethnic and linguistic minorities.
Adequate translation facilities into various languages of the ethnic minorities will also help reduce the tension.
Imposed Loyalty and Perceived Disloyalty
Persons in public life, who make their living in another ethnic and linguistic state, primarily using the domicile state's linguistic and cultural resources, will always be under close scrutiny. They have to accept this "imposed loyalty" and avoid any "perception of disloyalty." This is the price they have to pay for the high income, and economic, social and political benefit they derive from their domicile. It is only natural that the people of the state, where these popular personalities are domiciled, expect a greater show of solidarity with them.
Any delay in such sensitive matters can be interpreted as unwillingness on the part of these personalities to identify themselves with the people of the state.
Questions of imposed loyalty and perceived disloyalty are raised all over the world even in monolingual nations. In multilingual and multiethnic nations, these issues will always be there. However, enlightened groups, while accepting the reality of such issues, will always strive their best to avoid any violence and evolve peaceful ways to deal with such issues.
When will we be an enlightened nation in this regard?
PLEASE CLICK HERE TO READ THE ARTICLE IN PRINTER-FRIENDLY VERSION.
---
The Semiotics of Visual Communication in Print Advertisement: How to Read Between the Lines | Religion and Ethnicity in Africa | Transfer of Conjunctions in ESL Writing | Use and Rankings of Vocabulary Learning Strategies by Indian EFL Learners | English for Engineering Colleges - What Do the Students Want? And What Would the Teachers Like to Change? | Errors Made by the Students of Engineering and Technology in Written English | Ethnicity, Nativity and Recent Migrants - Problems of Imposed Loyalty and Perceived Disloyalty | HOME PAGE of April 2008 Issue | HOME PAGE | CONTACT EDITOR
---
M. S. Thirumalai, Ph.D.
mthirumalai@comcast.net
Send your articles
as an attachment
to your e-mail to
mthirumalai@comcast.net.
Please ensure that your name, academic degrees, institutional affiliation and institutional address, and your e-mail address are all given in the first page of your article. Also include a declaration that your article or work submitted for publication in LANGUAGE IN INDIA is an original work by you and that you have duly acknolwedged the work or works of others you either cited or used in writing your articles, etc. Remember that by maintaining academic integrity we not only do the right thing but also help the growth, development and recognition of Indian scholarship.