We need your support to meet expenses relating to some new and essential software, formatting of articles and books, maintaining and running the journal through hosting, correrspondences, etc. You can use the PAYPAL link given above. Please click on the PAYPAL logo, and it will take you to the PAYPAL website. Please use the e-mail address thirumalai@mn.rr.com to make your contributions using PAYPAL.
Also please use the AMAZON link to buy your books. Even the smallest contribution will go a long way in supporting this journal. Thank you. Thirumalai, Editor.
---

---

---
---
BOOKS FOR YOU TO READ AND DOWNLOAD
---
REFERENCE MATERIAL
BACK ISSUES
---
E-mail your articles and book-length reports to thirumalai@bethfel.org or send it by regular mail to:
M. S. Thirumalai
6820 Auto Club Road, Suite C
Bloomington, MN 55438 USA.
Contributors from South Asia may send their articles to
B. Mallikarjun,
Central Institute of Indian Languages,
Manasagangotri,
Mysore 570006, India or e-mail to mallikarjun@ciil.stpmy.soft.net.
Your articles and booklength reports should be written following the MLA, LSA, or IJDL Stylesheet.
The Editorial Board has the right to accept, reject, or suggest modifications to the articles submitted for publication, and to make suitable stylistic adjustments. High quality, academic integrity, ethics and morals are expected from the authors and discussants.



Would you like to announce the dates and venues of your conferences, seminars, etc., and also publish the outline proceedings of these programs? Send a report to Language in India.
Copyright © 2005
M. S. Thirumalai
---
---
Language In India is a monthly online journal devoted to the study of the languages spoken in the Indian sub-continent. We wish to present the scholarly research findings on these languages in popular language. Our focus is on language use in mass media, education and administration, speech and hearing, sociolinguistic and political aspects relating to these languages and the society in the Indian subcontinent. We wish to present the linguistic descriptions, interdisciplinary research, and current issues of importance relating to Indian languages. Following the age-old tradition of Indian scholarship, the pages of this journal are open to scholarly articles on any language. We believe in co-operation and mutual help to foster amity between all peoples and their languages. This online journal publishes not only articles, but also book-length reports and studies. We want to be a blessing to Indian languages, praying for "strength for today and bright hope for tomorrow." We sincerely believe that every Indian language deserves our whole-hearted support for growth and that every one can find its place in a mosaic of unity and understanding, serving each other and singing the glory of God.
---
CONTENTS
SOME COMMENTS BY THE EDITOR
Tragedy struck Mumbai and the great state of Maharashtra in July and over a thousand have perished in the sudden floods. We feel very sad for the loss of lives and property. Our prayer is that the governments in India will be more proactive in anticipating and avoiding such tragedies in the future. Our heartfelt condolences to all those who have lost their kith and kin and property.
I was in India for four weeks in July, and my return back to my place of work was delayed by the tragic events of Mumbai. Accordingly, our August issue could be uploaded only tonight (13th August 2005). We will try to slowly go back to our original schedule of uploading the new issue every month by the midnight of the last day of the previous month. It will be a few months before we achieve this.
This year, during the Indian Independence celebrations, let us remember that the strength of India lies not in its nuclear missiles and missile technology, or in the stupendous growth of the use of cell phones, but in the caring for the vast multitudes who still suffer from poverty, and social and economic discrimination. No one is going to respect India so long as our people are poor and needy. Can we all do our part to help India grow strong, ignoring our caste, religious, regional affiliations, etc.?
You can now print your favorite articles with ease and less ink! Please click on the link, given at the end of each article, which says CLICK HERE FOR PRINTER-FRIENDLY VERSION! Check it today!
---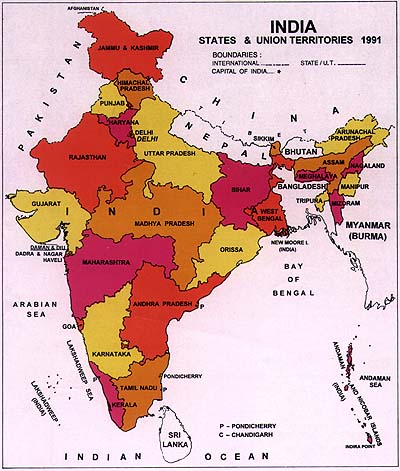 ---
INSTITUTES & DEPARTMENTS OF LINGUISTICS, INDIAN LANGUAGES, SPEECH AND HEARING, AND ENGLISH LITERATURE! SEND YOUR ANNOUNCEMENTS TO APPEAR IN THIS PLACE!!

---

Call for Papers

South Asia Language Review: Special Issue on `Second and Foreign Language Learning"
Guest Editor for this volume: Dr. A.R.Fatihi

South Asian Language Review (SALR), a bi-annual journal published by IILS in India invites contributions on the theme of Second and Foreign Language Learning. This special issue will focus on the fundamental theoretical issues in language learning such as child, second and foreign language acquisition, language education, bilingualism, literacy, language representation in mind and brain, culture, cognition, pragmatics and inter and intra group relations.

Papers are solicited in areas which include, but are not limited to the following topics:

1. Investigating Language Learning Theorie.:

2. Formal Instruction and Language Learning.

3. Attitudes, Orientations, and Motivations in Language Learning: Theory, Research, and Application.

4. Bilingualism: Motivational Orientations and Self-Determination.

5. Acculturation attitudes in Second Language Acquisition.

6. Second language acquisition and computer-assisted language learning.

7. Error Analysis 8. Lexical Approach to Second Language Teaching.

Submission Requirements:

Authors are requested to submit an original paper in not more than 3000 words (15 pages) by August 15, 2005. Format preferred: MS Word (doc or rtf files) and if possible a pdf/ps file too.

Style-sheet:

Refer to the style-sheet of `Language'

Email submissions: fatihi_ar@indiatimes.com or fatihi_ ar@yahoo.com.in, onkoul@sify.com, umarani@pitt.edu.

Notification of acceptance will be sent by September 30, 2005.

Revised versions of the paper should be ready by October 31, 2005.

Snail mail/disk submissions:

Dr. A.R Fatihi, Guest Editor, SALR.
Professor, Department of Linguistics,
Aligarh Muslim University
Aligarh (UP), INDIA.
Tel: 91-571 -2505259

Prof Omkar N. Koul, Editor, SALR
C-13 Greenview Apartments 33
Sector 9
Rohini
Delhi 110085, INDIA
Tel: 91-11-27556197