---

---
---
AN APPEAL FOR SUPPORT
We are in need of support to meet expenses relating to some new and essential software, formatting of articles and books, maintaining and running the journal through hosting, correrspondences, etc. If you wish to support this voluntary effort, please send your contributions to
M. S. Thirumalai
6820 Auto Club Road Suite C
Bloomington
MN 55438, USA.
Also please use the AMAZON link to buy your books. Even the smallest contribution will go a long way in supporting this journal. Thank you. Thirumalai, Editor.
---
---
BOOKS FOR YOU TO READ AND DOWNLOAD
---
REFERENCE MATERIAL
BACK ISSUES
---
E-mail your articles and book-length reports to thirumalai@bethfel.org or send your floppy disk (preferably in Microsoft Word) by regular mail to:
M. S. Thirumalai
6820 Auto Club Road #320
Bloomington, MN 55438 USA.
Contributors from South Asia may send their articles to
B. Mallikarjun,
Central Institute of Indian Languages,
Manasagangotri,
Mysore 570006, India or e-mail to mallikarjun@ciil.stpmy.soft.net
Your articles and booklength reports should be written following the MLA, LSA, or IJDL Stylesheet.
The Editorial Board has the right to accept, reject, or suggest modifications to the articles submitted for publication, and to make suitable stylistic adjustments. High quality, academic integrity, ethics and morals are expected from the authors and discussants.


Copyright © 2001
M. S. Thirumalai
OUTFITTING SECOND LANGUAGE LEARNERS OF ENGLISH IN INDIA
Structure, Role, and Function of a Workbook
Jolean Rice
---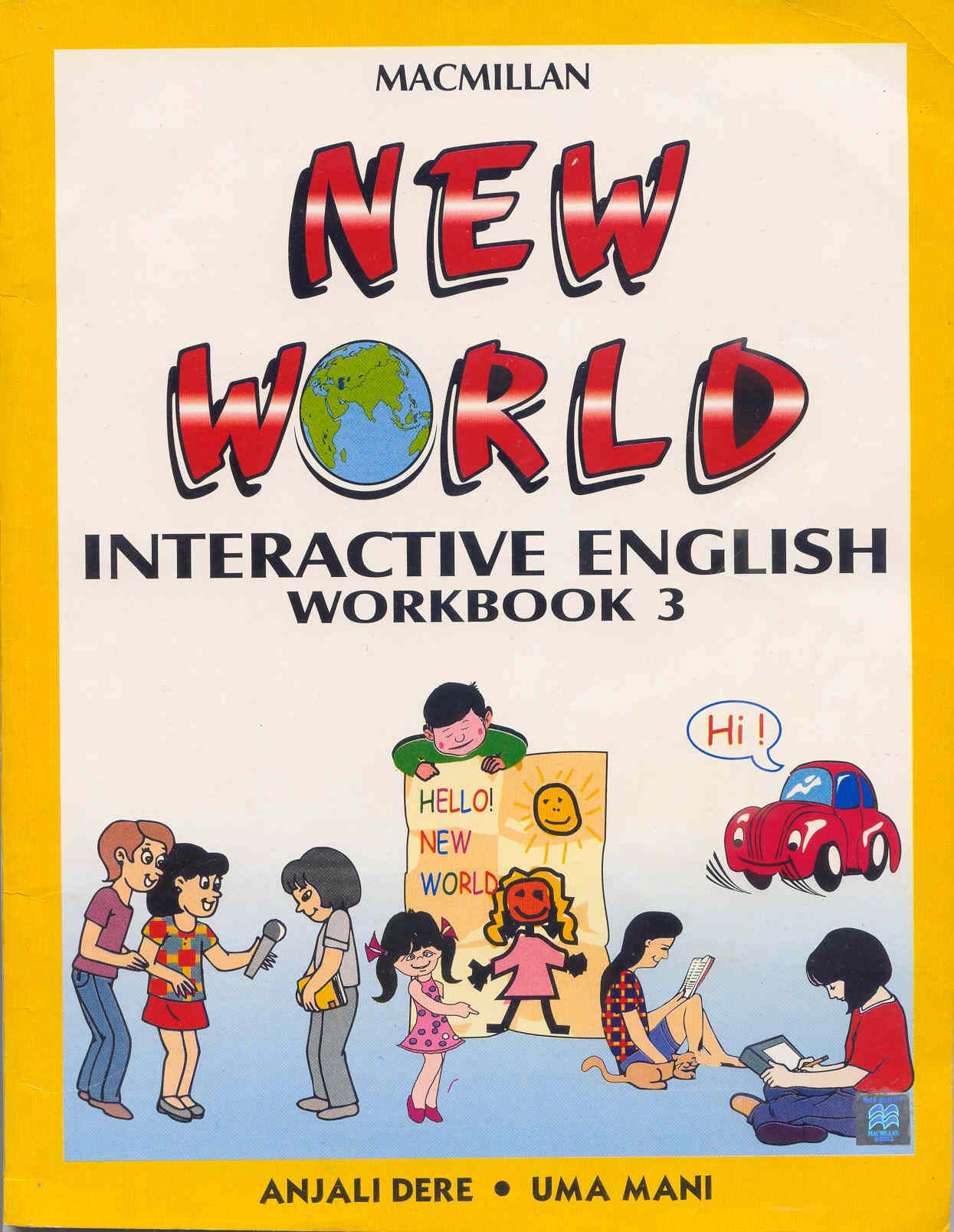 1. THE RELATIONSHIP BETWEEN A TESOL TEXTBOOK AND A WORKBOOK
I've taught English as a foreign language to students in Europe, especially students from Romania and Hungary. Often these students impressed me with their high level of motivation to learn English. I do believe that students in many nations exhibit such high level of motivation in learning English, although the social, political, economic, and cultural factors that help or hamper mastering English may vary from one nation to another.
One of the things that I highly value is a well-written textbook that enables the teacher to organize her teaching and shows her the areas that could be supplemented by the teacher through her own understanding and effort. If the textbook is accompanied by audio tapes, so much the better. In addition, if there is a separate workbook, students and teachers will be able to really benefit from the teaching done in the classroom through concentrated exercises. The relationship between the textbook and the workbook, however, should be carefully worked out.
2. TESOL BOOKS PUBLISHED IN NON-ENGLISH SPEAKING ASIAN, AFRICAN, AND LATIN AMERICAN NATIONS
In this article, I intend to evaluate how well this relationship is maintained in a well-known series of textbooks and workbooks to teach English as a second/foreign language, published by Macmillan India. These textbooks and workbooks are written and edited by two national scholars, whose mother tongue, apparently, is not English. Their perception of the needs of the learners targeted through these books, and the solutions they offer in this area, while maintaining some semblance of both the native English environment and the second language learning environment obtaining in India, I believe, will be a great addition to the existing body of knowledge on the methods and materials designed to teach English as a foreign or second language.
3. NEW WORLD INTERACTIVE ENGLISH SERIES
The series of these textbooks is titled New World Interactive English, written by two experienced teachers, both women, Anjali Dere and Uma Mani. I choose to focus on Workbook 3 (ISBN 0333-93399-0) intended for the students. The books were published by Macmillan India, Chennai, India, in the year 2000. I understand that these books are highly popular and used in many elite schools throughout India.
Let me begin this review by saying it clearly that the writers have undertaken this project with great understanding and wisdom, and that one could easily see the rich experience, practical knowledge, and theoretical inquiry they bring to bear upon this project. The problems or inadequacies of the book reviewed here perhaps are due more to the model of teaching adopted in schools in India than to any other reason.
4. CULTURAL RELEVANCE AND OTHER MATTERS ASSUMED BY THE AUTHORS
This is a workbook clearly for elementary school children in India. The publisher describes the objective on the first page, in which special mention is made to the claim of "cultural relevance." The emphasis of these books, thus, is on the use of materials and motifs from the Indian culture, without ignoring the global perspective in the process.
5. THE STRUCTURE OF THE WORKBOOK
Generally speaking, there are only a few exercises requiring any speaking skills.
The workbook instructs through sixteen units that cover nouns, sentences, adjectives (called describing words), homonyms, tenses, capital letters and full stops (British, for periods, I think), more verbs, can't and can, singular/plural/masculine/feminine, questions and answers, prepositions and conjunctions, prefixes, adverbs, synonyms and antonyms, similes, and then some revision (British, I think, for Review) and then a section on reading comprehension. Each chapter contains about four pages, skimming over the presentation of this broad range of grammar techniques.
6. DIMINISHED VERBAL FOCUS
It is quite common for there to be a diminished verbal focus in many foreign lands when English is being taught but, instead, the focus will be primarily reading and writing. I found this to be more true than I could have imagined in this workbook. In the 87 pages of the New World Workbook 3, there are only three assignments that request the students to verbally work with a partner. I feel this is extremely low for a level three book that clearly has covered many other basic fundamentals in previous work, based on what is presented without further explanation in this workbook.
There could be several verbal exercises designed to become part of, or perform as extensions, using the existing material already included in the workbook. There could be several places for drill or choral work that involves listening. Perhaps the teacher's book goes more in depth than this student book shows. I was stunned at the lack of choral or teamwork, but perhaps the teacher's book brings that out more.
7. STRONG IN GRAMMAR
The workbook is very strong grammatically and thus lives up to its own declaration in the introductory page. This can clearly be seen in the chapter headings in the table of contents. The publisher's notes in the first page of the book cover the intentions of this book, pertaining to Indian culture and the variety of perspectives found around the country. It also says that Macmillan does offer some audio cassettes. Since this is the third level book, the shift is to the student orientation in this section, so I would hope to see a bit more involvement with the use of verbal practice. Prior to this workbook the sections are stated to be more teacher-centered, whereas classes 3, 4 and 5 are more student-centered.
8. STRONG IN WRITING AND READING SKILLS
As already mentioned, this text is strong on the writing and reading skills but significantly lacks in verbal acquisition. This is not unusual in Asian, African, or Latin American countries where native speakers, including even teachers who might have a measure of confidence to speak out in a language not their own, is more often the exception than the norm. I suppose then, that this would also be true with those who have learned under the same kind of system. That would be the reason for teachers or even writers not to involve this simple oral skill building process, because they are probably patterning or teaching the way they were taught.
9. VARIETY OF EXERCISES
For children, the variety of exercises in this workbook are very good. The word searches, and visual clues and story fill-ins are challenging enough to make the children think.
I even learned some new skill building in the use of charts and column matching with phrases. There some places where the British English structure took me some time to adjust, but this would obviously be the linguistic history for anywhere in India that this material would be used. The cultural connections are strong and the names, clothing pictured, games and sports referred to are all supportive of the culture.
In the pictures or smaller drawings, there is a blend of some stylized figures, but the attempt to connect the material to the "outside" world is clear, and so that too is good.
10. WHAT DID PRECEDE THIS BOOK?
I wonder about the first two books, as this moves rather quickly through the various grammar steps. Some of the instructions I found a bit challenging to unravel, so it could be a little difficult for learners in a system that does not encourage questions from the students to the instructor. It would require a clear communicator for this workbook to be affective in about one fourth of the exercises, especially those with pictures that are to be described. These I found a bit confusing in what the requirements were in filling in the blanks.
11. SOME STRENGTHS AND WEAKNESSES
On a scale of 1-10 this book would rank high between and 8 or 9 for the strong grammar, but only a 6 for the verbal involvement, unless the audio cassettes that match the book were introduced into the classroom for some further verbal practice. There is a strong deterrent financially for this, I'm sure, for both the cassette player and purchase of the cassettes, along with managing the availability for the full use of all the teachers in a school. As I mentioned before, if the native teacher has personal pronunciation skills, there are several extensions from the given material that could be turned into effective verbal exercises to expand the student's acquisition of the language.
The word search puzzles, (a personal favorite of mine) could be assigned with some team work and allow the children to work together to find the words, and then construct a verbal story using the words. Or they could think of how to verbally speak alphabetically and assign the words and then have the students alphabetize themselves. By numbering off, and breaking the words to be found into odd and even numbers, or first and last half of the word list, there could be some creativity added for the class. Then that could verbally presented, with children taking a part in the presentation as part of their group.
There are a great number of written puzzles included in the workbook that are excellent for grammar. The grammar is emphasized in several ways by requiring the student to put the words in the proper order, underline the requested focus, writing letters to family members, crossword puzzles without using the actual word, so they are required to think of the spelling of the word, fill-in the blank sentences with opposites from pictures, along with cognitive matching in having to put together pictures with words, but using adjectives that are not visualized.
12. IMPORTANCE OF CULTURAL RELEVANCE
The cultural relevance of the proper names, activities and festivals has opened up a whole new paradigm of presenting the ESL material I might have a chance to present in Eastern Europe. I can see through the use in this workbook how this technique could surely make the instruction more vibrant and relevant if it directly connected to local cultural activities, names and events.
When I taught in Hungary in a state run high school, everything in the curriculum was from a British perspective or frame, using Oxford University Press materials. I can see how those would be advantageous in Europe, especially over American English, but it requires some additional training and preparation for the teacher. No wonder my fourteen-year-old ninth graders were bored. What they were learning had nearly nothing to do with the world they lived in. That was one of the worst classes I had, and I dreaded going to spend time with them.
I wish I would have known then what I am learning now. I could have adapted some of what we were working with now in our TESOL class to put some significance and relevance in the focus, so at least some of it connected to their world. The material we used was all about some TV drama that was a hit when the books were written. But of course, Hungarian youth aren't watching British melodrama so they had little interest in the characters who weren't named with their names or lived in streets that were pictures of houses that looked nothing like theirs.
13. SHAPING THE MATERIAL TO FIT THE CULTURE
Extending or shaping the material to "fit" the cultural with specific references via names found exclusively in the culture and speaking of the places and holidays in those cultures would give a much stronger sense of ownership for those learning through this framework. I am looking forward to a chance to do this on a small scale, although my primary responsibility as a volunteer will be mobilization of prayer and networking with children at risk organizations, not teaching. We must also recognize that excessive "culture fitting" may be a disadvantage to the learners because learning the culture represented by the target language is also an integral part of learning and using that language effectively.
14. THE PROBLEM OF VISUALS
In the last chapters of the Workbook, there are some pictures that just ask the students to describe their perceptions of what the pictures are showing, but with no word clues. That seems pretty advanced for the material presented in the earlier parts of the workbook. It really seems to move very quickly through the material without grounding the students in the needed repetition to truly get a grasp on what it is they are studying. The material would need to be significantly reinforced in other presentations, either in the classroom with board work, or repetition in the verbal skills so lacking in the materials presented in the workbook.
15. OTHER IMPORTANT ISSUES
For language learners at this level, I am assuming all the basics have been covered already, such as the letter shapes, direction and other unique parts of the English script, since none of that is addressed, other than capitals and some question and answer portions, such as can and can't. It appears that this material moves through a broad spectrum very quickly and would be pretty challenging to children in their younger years.
The material speaks to classes 3, 4 and 5, but not ages, so I am thinking we are talking about 8 or 9 years olds, in the third class. This material, depending on the reading ability in their own language, which of course, would be an entirely different script, would require a lot for youngsters with as quickly as it goes through the material. The other dynamic that is not known is how often the children have their English class. This is another factor that could determine whether this material is adequate, or too much work. If students have a class every day, that is one thing. But if they only have English once a week, the material is going to be much more challenging to regroup each time.
16. A FINE JOB THAT CAN BE EASILY PERFECTED
This workbook does an equitable job of covering a great sum of information in a small space while moving really quickly through some pretty extensive material. I wonder about the simplicity and whether there are enough perspectives for reviewing and reinforcement in the individual chapters. I can see the many different kinds of games, but from chapter to chapter there appears to be little review of previously covered material and not much in the way of review even within the chapters.
Having said this, I must remember that this workbook may not be the only book the student has. And there is no doubt that in a personal copy book they also put down things from the classroom presentation. If this workbook is the only source, it is too much, too thin and too fast.
By and large this is a very useful workbook, and I have no doubt that this can be easily improved further in subsequent editions.
---
CLICK HERE FOR PRINTER-FRIENDLY VERSION.
---
INDIAN MULTILINGUALISM, LANGUAGE POLICY AND THE DIGITAL DIVIDE | CONTEXTUALIZING CLASSROOMS IN THE TRIBAL AREA SCHOOLS IN ORISSA: An Experiential Learning Process | STORY INTERPRETATION AND LANGUAGE LEARNING | LANGUAGE POWER - How It Progresses from Script to CD Rom | LANGUAGE, GRAMMAR TEACHING, AND BEAUTY | LANGUAGE NEWS THIS MONTH - English Words in Chinese; Indian Army Morale, Military Rule, and Democracy; English and Computer Industry; Robbing a Poet | BHARTRHARI - THE FATHER OF INDIAN SEMANTICS | OUTFITTING SECOND LANGUAGE LEARNERS OF ENGLISH IN INDIA - Structure, Role, and Function of a Workbook | HOME PAGE | CONTACT EDITOR
---
Jolean Rice
Bethany College of Missions
6820 Auto Club Road, Suite C
Bloomington, MN 55438, USA
jolean.rice@bethfel.org
---
---
---
Send your articles
as an attachment
to your e-mail to
thirumalai@bethfel.org.
---
---
---
---