---
AN APPEAL FOR SUPPORT
We are in need of support to meet expenses relating to some new and essential software, formatting of articles and books, maintaining and running the journal through hosting, correrspondences, etc. If you wish to support this voluntary effort, please send your contributions to
M. S. Thirumalai
6820 Auto Club Road Suite C
Bloomington
MN 55438, USA.
Also please use the AMAZON link to buy your books. Even the smallest contribution will go a long way in supporting this journal. Thank you. Thirumalai, Editor.
---
BOOKS FOR YOU TO READ AND DOWNLOAD
---
REFERENCE MATERIAL
BACK ISSUES
---
E-mail your articles and book-length reports to thirumalai@bethfel.org or send it by regular mail to:
M. S. Thirumalai
6820 Auto Club Road, Suite C
Bloomington, MN 55438 USA.
Contributors from South Asia may send their articles to
B. Mallikarjun,
Central Institute of Indian Languages,
Manasagangotri,
Mysore 570006, India or e-mail to mallikarjun@ciil.stpmy.soft.net.
Your articles and booklength reports should be written following the MLA, LSA, or IJDL Stylesheet.
The Editorial Board has the right to accept, reject, or suggest modifications to the articles submitted for publication, and to make suitable stylistic adjustments. High quality, academic integrity, ethics and morals are expected from the authors and discussants.


Would you like to announce the dates and venues of your conferences, seminars, etc., and also publish the outline proceedings of these programs? Send a report to Language in India.
Copyright of the journal © 2001
M. S. Thirumalai

Kindly note that the copyright of the articles rests with the authors concerned. They have the right to re-publish the articles in any form they wish. However, they are required to indicate that the article was originally published in Language in India, www.languageinindia.com.
CONTENTS
HOME PAGE | BACK ISSUES | CONTACT EDITOR
---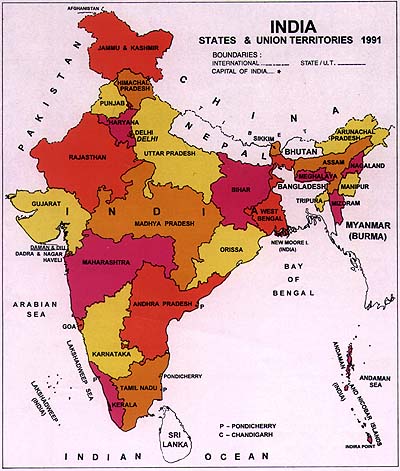 ---
INSTITUTES & DEPARTMENTS OF LINGUISTICS, INDIAN LANGUAGES, SPEECH AND HEARING, AND ENGLISH LITERATURE! SEND YOUR ANNOUNCEMENTS TO APPEAR IN THIS PLACE!!

---

Conference on Language Development, Language Revitalization and Multilingual Education for the Minority Languages of Asia.
Bangkok, Thailand, November 6-8th, 2003

Nearly three hundred representatives from various governments, voluntary & academic institutions around Asia met to discuss topics related to language and education. Among them were fifteen Indian delegates.

Facts

Sponsors

SIL International (INGO)
UNESCO, Asia Area
Mahidol University, Bangkok

Aim

To provide a forum in which practitioners engaged in language development, language revitalization and/or multilingual education programs share their knowledge and experience with government officials, academics and others who are interested in supporting appropriate education and development in ethnic minority communities.

Delegates

Government: Shri Madukar Sinha, Dir. Language, Dept. of Education, Ministry of Human Resource Development, Delhi; Prof. Udaya N. Singh, Dir. CIIL, Mysore; Mr. Vinobha Gautam, co-ordinator UNDP Janshala Programme; Dr. D. Barkataki, Dir. SRC Guwahati; Shri O.S.V.D. Prasad, Dir. Tribal Cultural, Research & Training Institute, Hyderabad.
Academics: Prof. S. R. Sharma, Deccan College, Pune; Dr. Jaya Buragohain, NE University.
NGOs: Mr. E. David Chandran & Mr. E. Sallatiel Nalli, EFICOR, New Delhi; Ms. Shilpa Jain, Shikshantar, Rajasthan; Mrs. Grace Thomas, BTLS, Chattisgarh; Mr. Alex Matthew, Indian Institute for Cross Cultural Communication, Orissa; Mr. Harold Rajan, Asha Kiran Society, Orissa; Mr. Nanda Laxmi Narayan, Save the Children.
Others: Government representatives, academics & NGO delegates from various countries in Asia including Cambodia, Thailand, Philippines and Malaysia.

Content

The conference was opened by the Minister of Education of Thailand. Mr. Sheldon Shaeffer, head of UNESCO Bangkok, was the keynote speaker. Shaeffer stressed the need for using the mother tongue in primary stages of education in order to improve the education quality as well as preserving the language. Dr. Susan Malone, linguistic consultant of SIL International, later gave the theoretical backup for this pedagogical statement. Research has proven that students who learn basic reading and writing skills through their mother tongue perform better later in school than those whose basic education is solely through a second language. Prof. Udaya Singh, Dir. of the Central Institute of Indian Languages in Mysore, gave another excellent plenary presentation. He spoke on "Language development and nation building in multilingual contexts".

A wide spectrum of theoretical and practical papers was presented in subgroup meetings. Some relevant topics covered were language planning, language issues at the national level, orthography development, experiences with orthography testing, case studies of minority literacy programs, and a tool for rapid dictionary making. Eleven papers were presented on India.

The conference closed with discussion groups, each focussing on a particular region of Asia. The necessary interventions for India were discussed. This generated a lively discussion, particularly between the NGO & Gov't representatives from India. It became apparent that there is a need for an India-level consultation on multilingual education.

The delegates left the conference with broader awareness about the value and practicality of using local languages in the educational system. "It can be done", but in India a lot more should be done!

Resources

The conference web site can be found at: www.lc.mahidol.ac.th/Conference.html. The UNESCO position paper "Education in a Multilingual World" can be viewed at http://unesdoc.unesco.org/images/0012/001297/129728e.pdf. The SIL web page has a wide variety of resources and articles on these issues: www.sil.org.

---
Send your articles
as an attachment
to your e-mail to
thirumalai@bethfel.org.